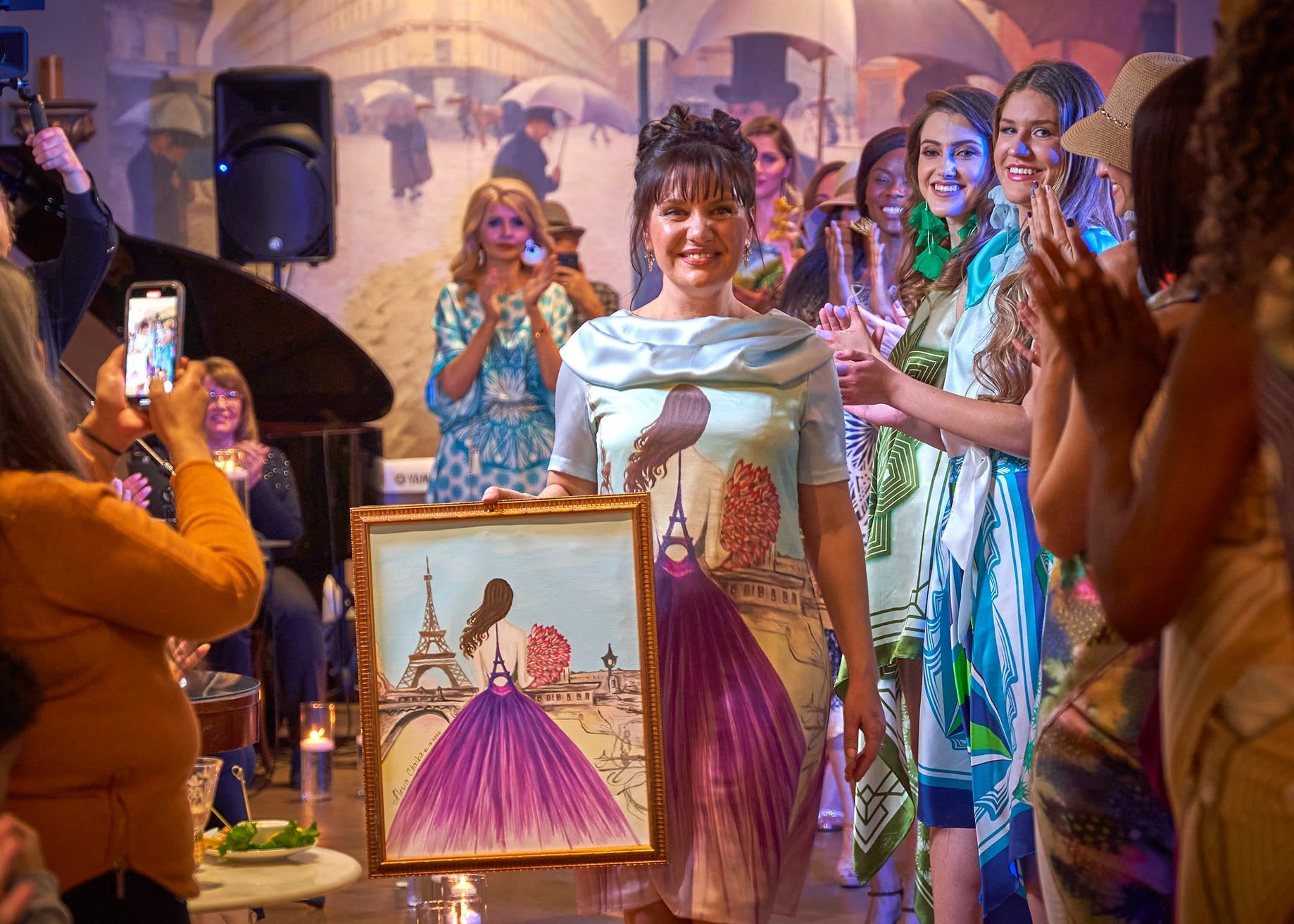 ALECIA C.
About the Alesia C. brand
Silk Meets Artistry.
Alesia Chaika - where the world of fashion waltzes with the elegance of fine art.
Silk... Do you feel it caressing your skin?
Luxury... Do you breathe in its rich allure?
Art... Do you sense its heartbeat within you?
Welcome to Alesia C.
An escape into sophistication. A celebration of creativity. A beacon of timeless elegance.
The Artist's Palette.

You're an art lover. An elegance seeker. You know quality when you feel it, don't you?
Imagine wearing a painting, lovingly created on canvas, then infused into 100% silk garments.
Silk Scarves that whisper poetry. Exclusive Caftans that dance with colors. Ever explored our accessories?
Isn't it time you draped yourself in artwork?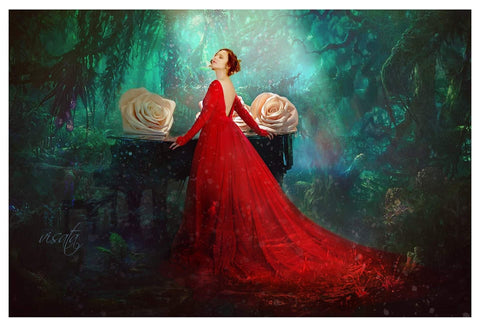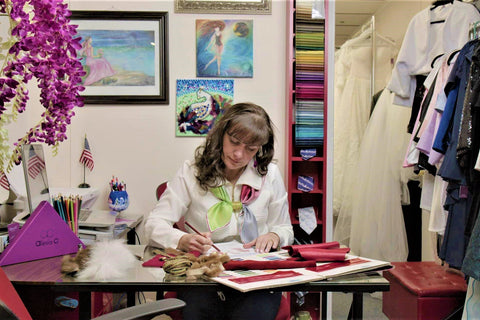 Our Mission
The Alesia C. Mission.

Bringing back femininity and bold elegance... for the lady who dashes through life yet craves a touch of
grace. For the fashionista hungry for distinctiveness. Looking for luxury wear? Fancy wrapping
yourself in the warmth of wool, leather, and cashmere? What about embracing ?
#AlesiaC - We breathe elegance into the hustle and bustle.
A Legacy of Design.
Alesia Chaika - 30 years of couture, 11 years of brand, 3 generations of European mastery. A lineage of
artists and tailors. Isn't it wonderful to wear history?
From creating awe-inspiring Santa costumes to curating bridal couture, the passion resonates, doesn't
it? Do you hear the scissors snipping? Can you smell the fresh silk?
"In every thread, a dream weaves; in every stitch, a story unfolds." - Alesia Chaika
Are you ready to be a part of this artistic journey?
Alesia C. Artistry. Elegance. Luxury. You